The world's most popular pizza style
Little Italy lays claim to the first pizzeria in the early 1900s, by an Italian American immigrant who sold pizza slices from the family grocery store. Originally cooked in coal-fired ovens, and transitioning to gas and eventually, electric ovens, the cooking style has morphed into one of America's most beloved pizzas, distinguished by the unique flavour and mouth feel of its signature high gluten flour and Italian-influenced tomato sauce.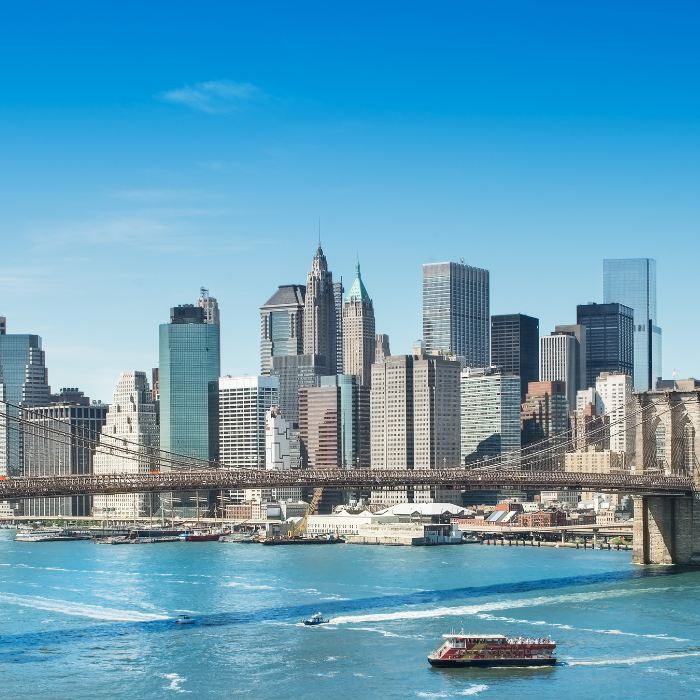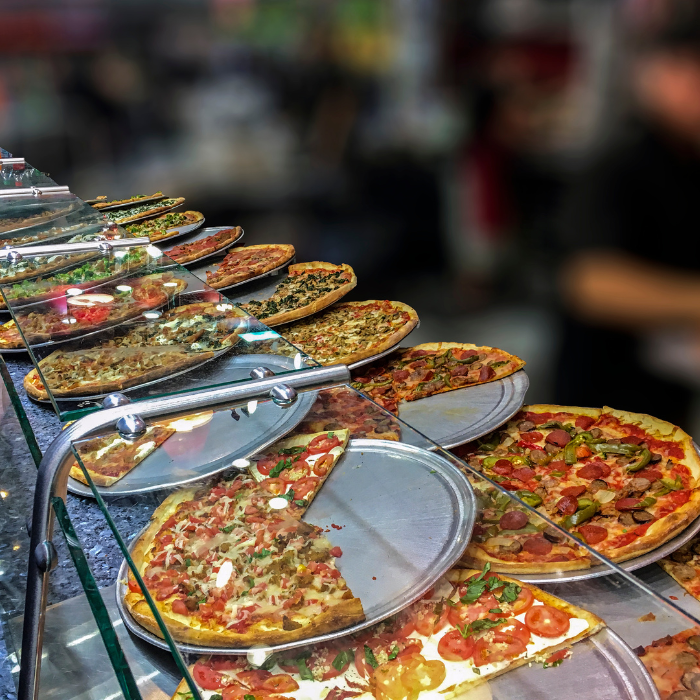 HOW New York Style PIZZA is COOKED
New York-style pizza slices are large and crispy, conducive to folding and topped with a rich herb-flavoured tomato sauce and dry, full-fat mozzarella for those classic cheese pulls. Extra toppings are placed on top of the cheese. This pizza is known for its slightly chewy, high gluten bread flour, making it flexible for folding and eating it like a taco. Sugar and olive oil are added to the hand-tossed dough, creating a savory, wheaty aroma.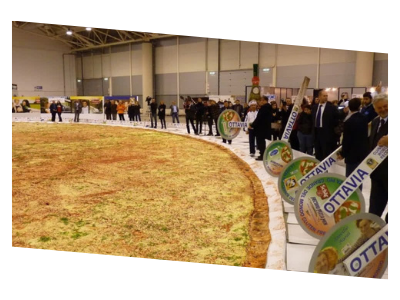 the world's largest pizza
In 2012, Rome shattered the world record for the creation of the world's largest pizza. A group of pizzaiolos teamed up to create a gluten free pizza with a surface area of an impressive 13,580 square feet. Over 20,000 pounds of flour and 10,000 pounds of mozzarella cheese was required to produce this amazing pizza, which was justly dubbed "Ottavia", after the famed Roman emperor, Octavian Augustus.
Standard cured pepperoni with an addition of cup & char pepperoni plus italian sausage.
Let's get your order in the kitchen!